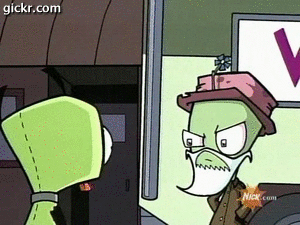 As I've said here before, gas is getting ridiculously expensive. In fact, where I work, its already starting to reach $4.50/gallon. I, like many of my fellow commuters, are struggling to quickly find alternative modes of transportation, especially since my classes are not online and work can sometimes be done at home, but there are those times when I need to be in the office. So what alternatives are there? Well, there is the quite popular vanpool/carpool where people who go to approximately the same location pool together and travel in 1 vehicle. Although this is probably the most cost-effective and most time-saving method for going to and from work, it does have its downsides. The most obvious downside is that you may not have a vanpool available in your area that takes you to your desired destination (or even remotely nearby). Also, the vanpools are not available for those that work weekends or holidays (in many cases), thus you are still left using your own vehicle. The only other low-cost alternative is public transportation.
With the recent opening of the Sprinter train in the Oceanside/Vista/Escondido area, I saw an opportunity to potentially save precious money as I traveled between work and school. Coupled with a commuter bus that traveled between Temecula and Oceanside, I had access to nearly all the destinations I needed to go. Because the Riverside Transit Agency bus (henceforth known as the RTA) only travelled between Murrieta/Temecula to the Oceanside Transit Center (OTC), I needed to use a combination of both the Sprinter and the RTA in order to get to work or school using only public transportation. After spending a few months researching the two systems, I decided to have my first go at using solely public transportation yesterday, and I have to admit it went fairly well.
For those travelling from Temecula to Oceanside, RTA route 202 has a route between the Murrieta Walmart shopping center to the Promenade Mall, then from there to a stop just off the 15 Freeway and HW76. After this stop, its a straight non-stop shot to the OTC. For $2.25 each way, its a pretty good deal considering you also are able to chill in the bus with satellite TV and WiFi Internet access. This sounds great, right? Well, there are some downsides, the first being time. Because RTA route 202 is a long-distance route and there is only 1 bus (that I know of) running that route, you must be able to time your departure
very
early if you are like me and need to be at your destination in the morning. For example, because I need to be at work by 8am, I needed to be on the bus that left Promenade at 6am to arrive at the OTC just before 7. For some, like myself, this can be difficult since that would mean having to wake up at 5am, and if you miss the 6am bus, your next chance to be picked up wouldn't come until sometime after 8am. Secondly, in terms of time, the amount of time that the bus takes to get to the OTC also is a factor. Because the bus is limited to running the 15 freeway at 55 MPH, in an ideal situation, the trip would take approximately and hour and 15 minutes. However, since the bus also runs on HW76, the traffic on that route is pretty bad and can delay the trip even longer - in my case an additional 10 minutes. And if you were like me and were unable to get the WiFi to work on your laptop (though other people were on without a hitch - go figure), the extra time needed just might drive you beserk (especially if you don't want to be watching the news all morning); luckily I had my phone and its Internet access to ease the boredom.
Once at the OTC, your options of moving about are greatly expanded. With Amtrak trains running every which way, the Coaster, and the Sprinter, and the Breeze buses, destinations were a lot more numerous, although, again, time is against you. Now, according to the RTA route 202 timetable and the Sprinter timetable, on average you would have approximately 5 minutes to walk to the Sprinter station, buy your ticket (if you don't already have one) and get on if you arrive at about 7am and needed to take the Sprinter. This can sometimes be very restrictive since traffic on the 76 may hinder your ability to arrive with some time to spare. I was lucky however, and had about 5 minutes to find the Sprinter station, buy my ticket (after arguing with the machine to take my last dollar that I needed to pay - it cost $4 for an all-day access pass to both the Sprinter and Breeze buses), and get on the train. Once on the train, the trip was far-and-above more relaxing than on the bus - the seats were more comfortable, the cabin was much more roomy, and far smoother and quieter than the noisy bus. Fortunately, the trip was also a lot shorter. Spending up to 5 minutes at each stop, the Sprinter did just that - it moved quickly from stop to stop. I ended up at my destination station about 10 minutes after I had hopped on.
Once off the Sprinter, I had my choice of walking about 2 city blocks to work, or taking the Breeze bus that travelled the same direction (being able to ride freely with the all-day ticket I bought for the Sprinter). I choose to walk the remaining distance and arrived at work 20 minutes before 8. Not bad, I'd have to admit. The ride home, however, was a little less comfortable, with significantly more people on the Sprinter and a packed RTA bus. The ride back was a little longer as well, as the RTA took a slightly modified route travelling on Old Highway 395 after its 15Fwy/HW76 stop. However, I arrived back at the Promenade Mall at approximately 6:30 after having initially gotten on the Sprint at about 4:40, arrived at the OTC at 5, and waited for the RTA to arrive at 5:30 where we finally left at about 5:45.
So, all-in-all, my foray in public transportation was satisfactory, although I do note that there are some potential problems, specifically in terms of available departure and arrival times, as well as available seating, particularly in the rush hour afternoon. I intend to repeat the experiment again sometime soon, hopefully with my GPS working so that I can show you the routes I took in more detail and WiFi working so that I can report the results as soon as possible.